THE TEAM
Talented all around
Alaysa
Hair Stylist
HairByAlaysa Booking Pricing
Alaysa was born and raised in Seattle, spending childhood nurturing her creative side by attending summer art camps and enrolling in every art class at school. Alaysa went on to receive specialized training as a colorist at Gene Juarez where she learned advanced techniques in french balayage, customized corrective color and natural looking highlights and color. Alaysa is also certified in EasiPro Extensions.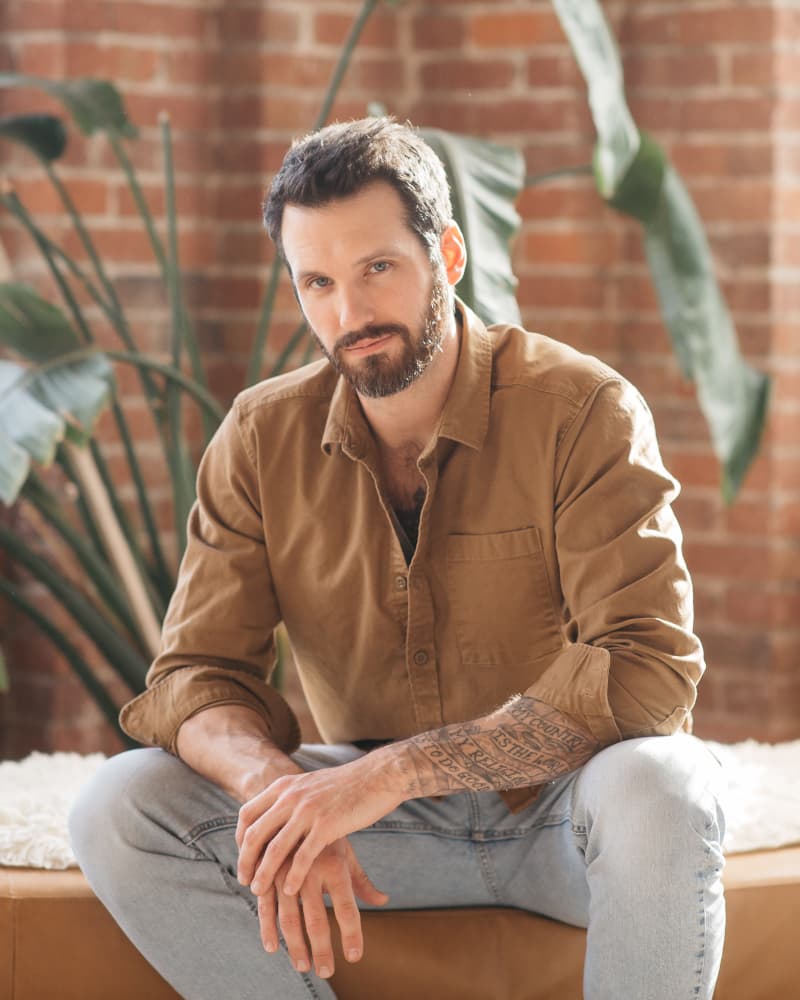 Alex
Hair Stylist
A_Knuckey Booking Pricing
Alex has always loved working with his hands. When he's not behind the chair you can find him in his garage meticulously working on his car, fixing up his home, or helping friends and family with projects. He brings his attention to detail to every cut taking your natural features, lifestyle, and hair goals into account. Staying up to date on current hair trends and cutting techniques helps him keep you looking great year round.
Alexis
Hair Stylist
HairbyAlexisButler
Booking
Pricing
Alexis is fresh from Beverly Hills, CA. Seven years ago she left her sales and marketing career to begin an apprenticeship at Cristophe in Beverly Hills. From there Alexis has worked at Meche Salon, Andy LeCompte in West Hollywood and even owned her own studio salon. When you sit down with Alexis you will feel comfortable and confident that your hair goals are about to become a reality.
Cat
Color Specialist
ColorByCatW
Pricing
Best described as warm-hearted with a whimsical nature, Cat sees the beauty in all with which she comes in contact. This exceptional hair-color specialist has a passion for providing the highest quality and precision in every color she creates. Her ability to adapt artistically is apparent in the loyalty she receives from her diverse and longstanding clientele.
Chambrey
Hair Stylist
MyHairMaiden
Booking
Pricing
Chambrey prides herself on her ability to work with each client's natural hair texture to create looks that the client can easily recreate at home. Her attention to detail, technique and her natural skill in creating classic hairstyles has allowed her to excel and build a faithful following. Chambrey continues her education in Seattle, New York and Los Angeles in order to keep on top of current trends and new techniques.
Erin
Hair Stylist/Fashionista
iHeartYourHair
Booking
Pricing
Erin loves the creative aspect of hairdressing and has discovered that styling hair is an excellent medium for her artistic expression. Beginning her career as a graduate of Gene Juarez Academy and certified extension specialist, she continues to seek advanced education in all aspects of her career. Always being able to offer her clients the latest looks is paramount for this fashionista.
Kanoe
Hair Stylist
Kanoe_Muller
Booking
Pricing
Kanoe brings an infectious personality and style to our team and salon. Her attention to detail and calm demeanor brings a peace of mind to every client sitting in her chair. Graduating in the same class as Joe from Gene Juarez, she continues to have a heart and desire to excel in her craft. Her dedication and whole persona will take your breath away.
Katie
Hair Stylist
katiepaxtonstyling
Booking
Pricing
Katie is a Midwest girl at heart, born and raised in Wisconsin. She loves to hand paint natural, lived in balayage and is also passionate about educating clients on hair products and styling techniques so they can recreate their style at home. When she's not doing hair, she enjoys walking her mini goldendoodle Duke, Netflix binging with her husband, or reading her Kindle with a cup of tea.
Lindsay
Hair Stylist
Lilllzay
Booking
Pricing
Lindsay is a very passionate and creative stylist who individualizes each client's hair to suit their needs. With 9 years experience, she takes pride in being able to do it all, and stays up to date by taking classes. Lindsay carefully designs based on not only the history, but the present and the future of your hair. In her free time, she enjoys doing fun things to her own hair and spending time with her beautiful baby girl.
Sydney
Hair Stylist
Instagram
Booking
Pricing
Sydney is a Washington native and found her passion for hair at a young age. Right after high school Sydney attended the Gene Juarez academy and received specialist training with Gene Juarez. Sydney has 6 years of experience specializing in color, balayage and highlights. Sydney thrives with grey blending and continues to learn and refine her techniques for lived-in blondes. In her spare time you can catch her hiking, traveling, and finding the best spots to eat.
Jestine
Salon Receptionist
Jestine brings over 7 years of customer service to the team. Outside of the salon she is enrolled in the cosmetology program at Evergreen Beauty College, graduating summer 2021. Jestine is constantly researching for the next best technique in hair design and one day hopes to specialize in barbering and coloring services. Outside of school and work, you can find her hiking or working out.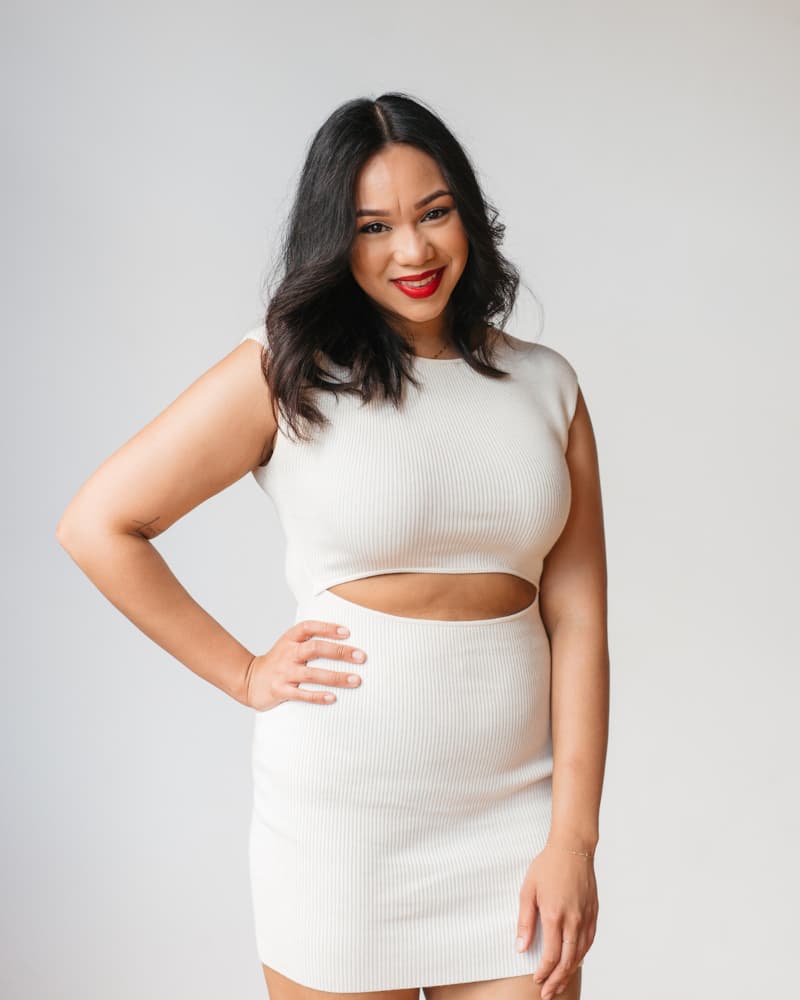 Shaniece
General Manager
Born and raised in the PNW. For the past 3 years Shaniece has been with Joe Bae Salon as the General Manager. Shaniece has over 9 years of experience in the customer service industry, and has a serious passion for working with people and building strong connections with our amazing clients. Shaniece enjoys baking, the makeup industry and spending quality time with friends and family.
Joe
Owner/Hair Stylist
OkJoeBae
Pricing
I'm Joe and I am blessed and honored to serve my team members each day. I love what I do and while 2020 brought upon many challenges, we persevered as the Best Salon in Bellevue for the 2nd year in a row with Bellevue Lifestyle Magazine. Outside of the salon I LOVE woodworking, building things, and playing golf.  #DoGoodHairBeGoodPeople